2023 AGC in the Community
2023 Award Winners and their Accomplishments
2023 | 2022 | 2021| 2020 |2019 |2018 | 2017 | 2016 | 2015 | 2014 | 2013 | 2012 | 2011 | 2010 | 2009
MEMBER WINNER: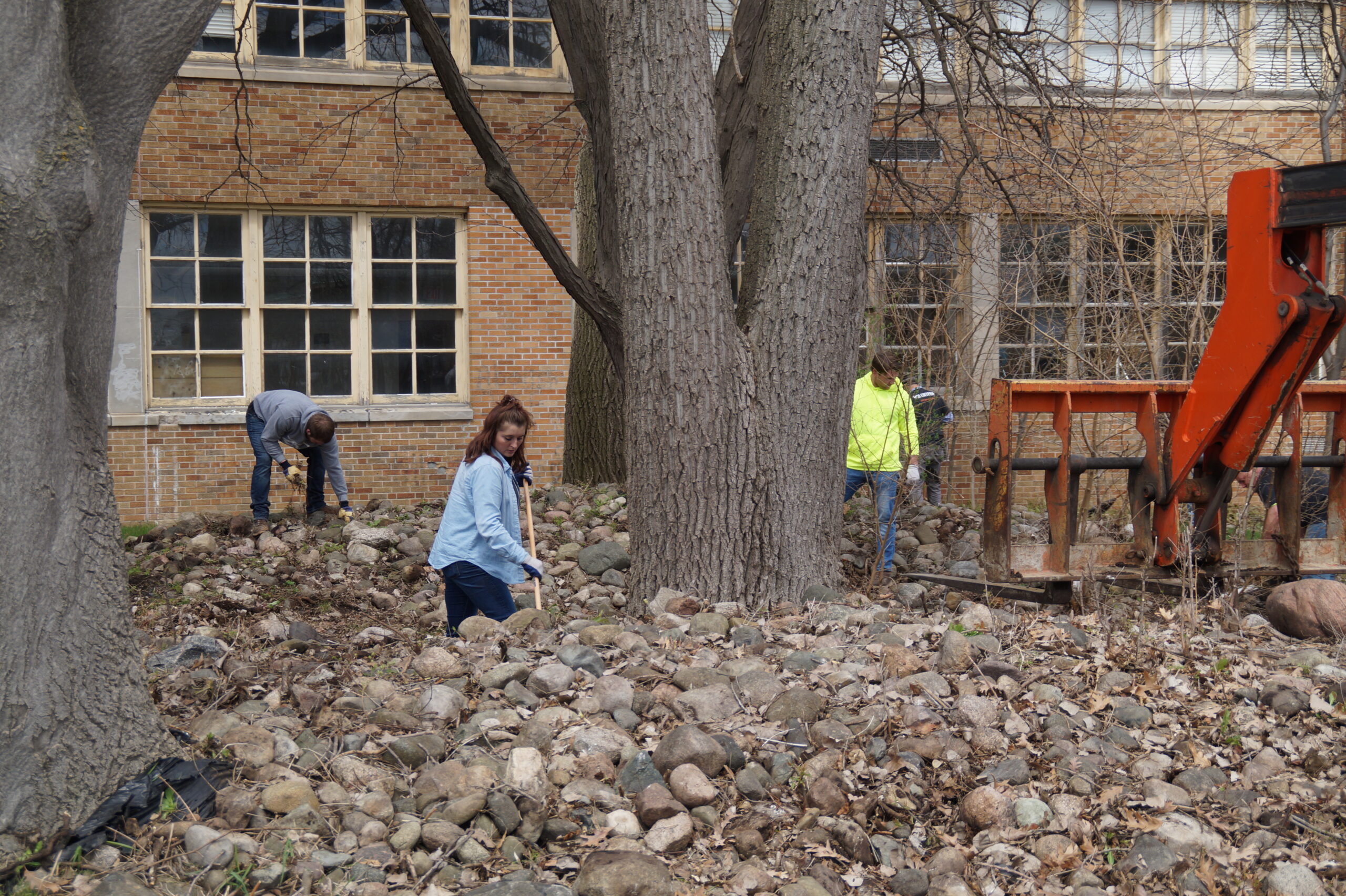 AC3 Community Center Volunteer Event
Granger Construction Company
Lansing, Michigan
Once home to the Otto Middle School in downtown Lansing, Granger transformed the AC3 building into a community recreation center and nonprofit hub. More than 100 Granger team members were moved by The Advancement Corporation founder Derrick Knox's mission to address the root causes of poverty and systemic injustice for marginalized communities. Granger invested more than 400 hours of time and equipment worth over $20,000 in the new community center. The volunteer team cleared an outdoor courtyard of ten years of weeds and overgrowth, painted various indoor spaces, removed old furniture, and cleaned throughout. This work helped to fast-track the building for the next phase of development. Granger has since implemented a volunteer time off program based on how much team members valued being involved in this project.
CHAPTER WINNER: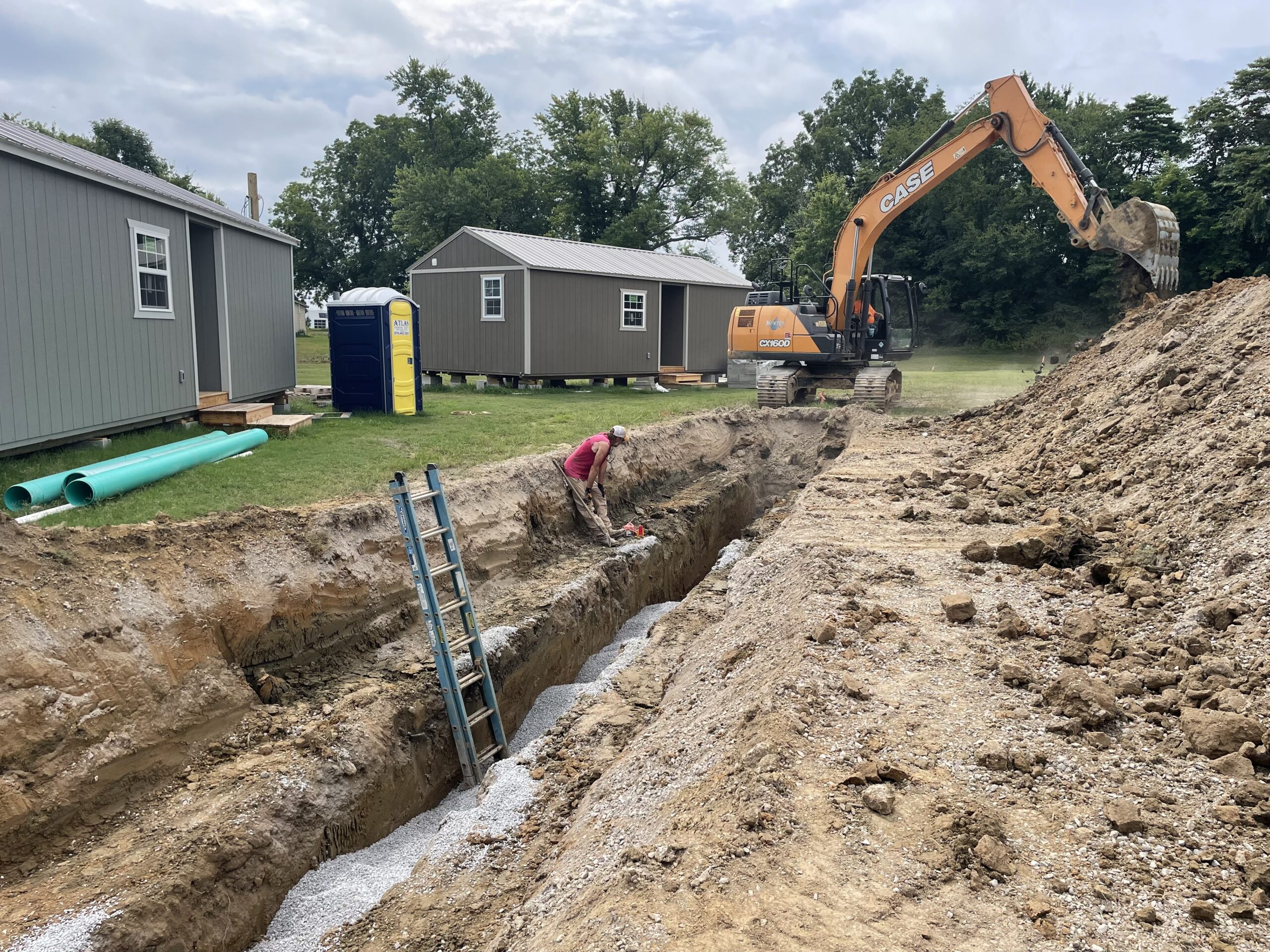 Mayfield KY Tiny Homes for Tornado Victims
AGC of Western Kentucky
Mayfield, Kentucky
After a massive tornado hit Mayfield, Kentucky, wiping out much of the community, many families were forced to live in hotels, state parks, cars and even tents. The AGC of Western Kentucky worked with its members to donate their skill and expertise to build 20 tiny homes to serve as transitional housing for these families. Tiny homes are quickly constructed, cost-effective to build, and easily moved. Thirteen AGC members, plumbing apprentices from Local Union 184, students from Mayfield/Graves County Area Tech Center High School, and volunteers from the Bread of Life Ministry, among many others, came together to build the tiny homes. The team collected donated and discounted supplies, and furnished each home with beds, appliances, and utensils. They also stocked the houses with groceries and toys. The tiny homes will be used over and over again to transition affected families back into permanent housing. The homes can also be easily moved to any future disaster areas.
CHAPTER SPECIAL RECOGNITION WINNER: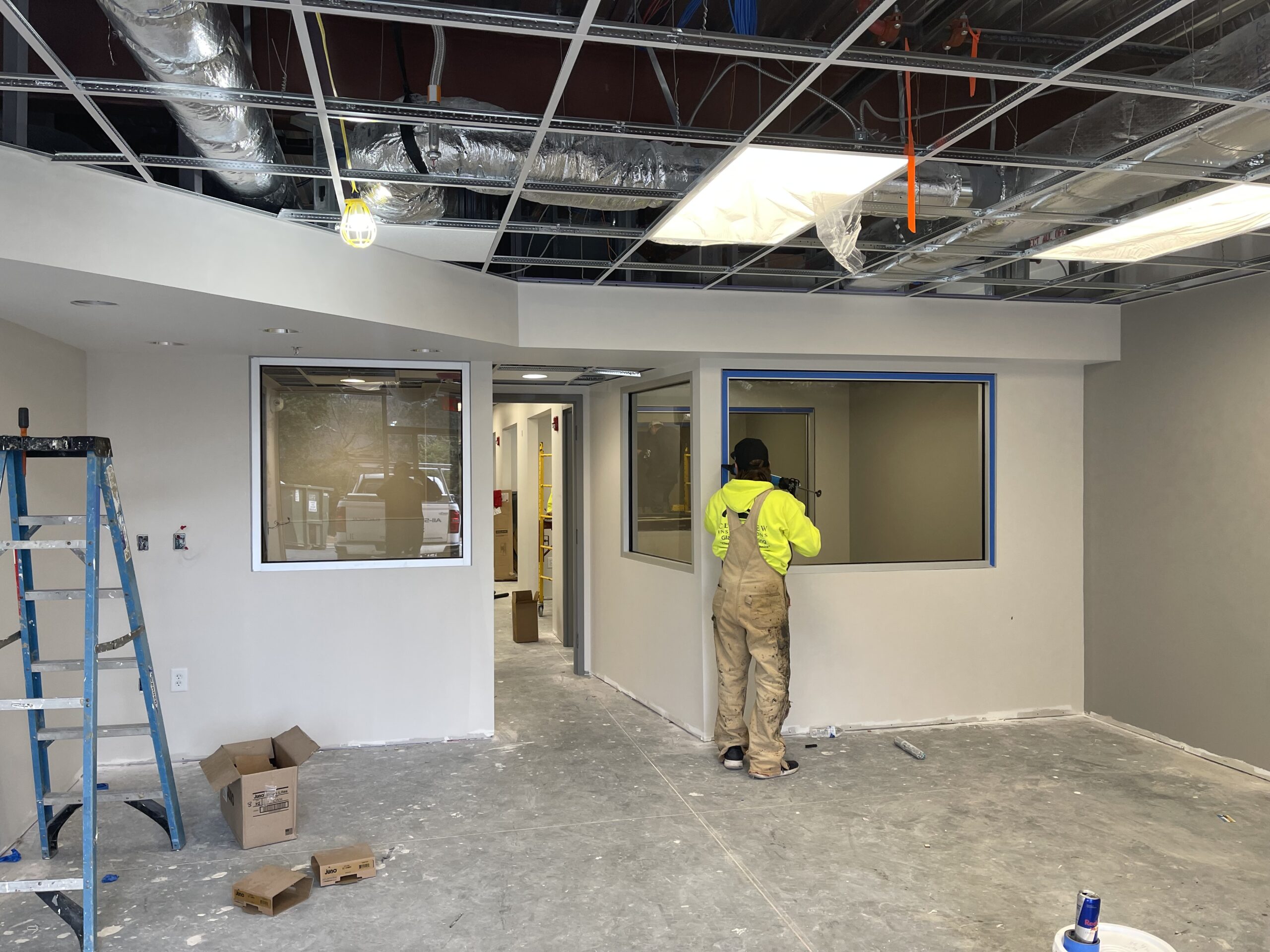 AGC Georgia YLP Community Assistance Center Buildout
AGC Georgia Young Leadership Program
Sandy Springs, Georgia
The Auburn University AGC Student Chapter participated in three service projects including the Curtis House project, Auburn Habitat House and the Samson's Strength Sustainable Veterans Project Veterans House. For the Curtis House, students completed framing of the house and roof trusses; and completed the installation of the roof, rough plumbing and electrical and spray foam insulation. The Auburn Habitat House required the students to build all wall sections at the University's field lab, then transport and assemble the walls and roof on site at the Auburn Habitat house. The Veterans House project required the students to prefabricate walls using a framing table and gantry system at the University's field lab and then deliver the walls to the house site. In addition, the students added the floor system, trusses and roof system to complete the dry-in of the Veteran's house.